500 + Adobe Premiere Pro Animated Text Presets (On Sale Today ONLY!)
ADOBE PREMIERE PRO CC 2017 – 2020
This is a library of 500 + Animated Text Presets
This is a simple Drag & Drop which will save you a lot of time and help you professionally edit your video in a matter of minutes
Every category contains different types of Transitions to creates a uniquely stylish look. Drag and Drop Plugins in one click. We will frequently update each pack and add more categories and effects.
Whats Included
Flat Text Animations
Glass Text Animations
Glitch Text Animations
Offset Text Animations
Panoramic  Text Animations
Perspective Text Animations
Spin Text Animations
Warp Text Animations
Zoom Text Animations
AND MUCH MORE!
Benefits
Easy for beginners – applying a text preset in one click.
Supports 1080p , 2K, 4K, 6K resolution Text Animations

Apply

1,2 or 3 Text Presets at the same time to get unique design.
Easily change the Text Animation

Doesn't require

 advanced skills.
Get Updates Weekly
Add Text Animation Over

ANY

Video
Get 100 + Text Animation Presets Added Monthly So You Can Stay Ahead Of Competition.
IN – DEPTH TUTORIAL INDLUDED
I was skeptical, being that I tried another well known company and didn't like the way it worked with my Final Cut Pro. However, BJK got on my computer and did the install for me, and they made sure it was all there before logging off. I just did a test run and BOY! Too easy 👌🏽
GREAT INVESTMENT to take my editing game to that next level 🔥 💯

Amazing , prompt service. The tech team worked with me while I was having trouble w. The requirements. However, everything worked out smoothly. Thank you!!!

They are very awesome, and have great customer service. I bought their bundle. Worth it!

Wesley Wafer- Turner

11/27/2020

Phenomenal product and service

I haven't begun using the transitions, but the tech support on the install was very helpful and easy.

Ephraim Abdullah

11/27/2020

I bought 2 packages literally on Thanksgiving (1. 500+ Instant Drag and Drop Transitions, Titles, and Effects -2. Final Cut Whole Store Collection II.) Couldn't fully figure out how to install all of them. Would you believe on Thanksgiving while I'm watching the Lions and Texans play.. JBK responded and helped me fully install everything... 100% blown away. I know some people say 24/7 but that really showed me they back up what they say. I will be purchasing from BJK again. Customer Service goes A LONG WAY and they have perfected it.

Just got the full package. I am amazed. The tech came on my computer did everything, I just sat there. And it works perfect, I am blown away at how many options there are. And it is so seventh grade language, thank you BJK productions

Very professional and helpful!! Did a full install for me in under an hr. Even gave me a few tips and recommendations. Great service from tech support

Jaamal A. Conway

11/24/2020

Great product! Great customer service! 🙏🏽

I've known about BjK Productions for a while, but just recently decided to take the plunge on some of their products and I have to say, one of the best decisions I've made in a while. Quick and easy to use and I can see this adding a ton of value to my edits. They also provide easy to understand instructions which was a big deal for me.
TEXT ANIMATION PRESETS REVIEW VIDEO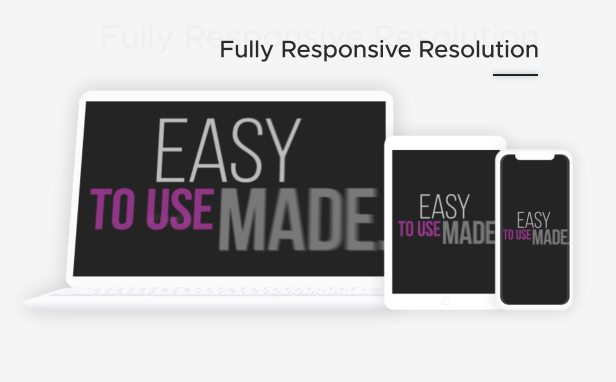 Easy To Use
Tutorial Included
Instant Delivery
24/7 Customer Support
Adobe Premiere Pro CC
Common Asked Questions
Who Is BjK Productions?
Certified Film Editor & Entrepreneur,  and other major brands. CEO of @BjK Productions
5 + Million + Youtube Views
30k Instagram Followers
Certified Visual Effects Artist
Why should I download this editing tool?
When you're ready to ramp up production, These Transitions make the transition effortless.
You'll cut faster and more precisely with advanced editing tools, improve the look of your projects with third-party plug-ins, and easily integrate all types of video with comprehensive support for pro cameras.
What Are Premiere Pro Transitions?
Premiere Pro Presets work with Premiere Pro CC. Each project is neatly organized and built for speed. There is no need for After Effects. Simply drag and drop your files, edit the text/preset, and you are done.
When Will I Receive This Product? 
Our products are delivered via email and available immediately after purchase! An order confirmation email with a download link will also be sent to the email provided.
Quick Notes
All files you download are yours to keep forever.
There are no additional licensing fees. From personal videos to commercial videos, you're free to use our files with no additional fees. Even if they play during the Super Bowl.
We are constantly adding new content to the site, so the value of your trust is important.
At BjK Productions we pride ourselves on our amazing customer support. If you get stuck, shoot us an email, and we'll quickly help get you back on track.